Services
Arana specializes in solving your problems by building cutting-edge applications from the ground up, tailored to meet your needs.
Around the office, we frequently joke that "the typing is never the hard part of our day." A bit tongue-in-cheek? Perhaps so, but the point is that no great software solution starts or ends with the code. Arana consultants are more than coders. We are business professionals who know how to leverage the right technologies to fix what ails you, making you better at what you do.
As your technical partner from the beginning, we will first help to refine your business needs, and then translate those into appropriate technical requirements for your project. Our deep level of expertise across the broad spectrum of today's web technologies allows us to pick the right tools for the job. When it comes to custom software, there is no one panacea, no single solution. We want to help find the one for you.
Solving problems. It's what makes us tick.
From social media to search engine optimization, modern marketing is interwined with technology. We understand both worlds.
In a world where the consumer is constantly bombarded with slogans and logos, it can be a challenge to break away from the pack. Converting Facebook content into customers and podcast episodes into revenue is often overwhelming.
Technology is interwoven into marketing. Every corporation and startup relies not just on search engine optimization and sales funnels, but on strategy to make engagement work. Where others may just push a new logo or slogan, Arana focuses on the human element, tying your brand into the emotional intelligence, empathy, and convictions of your company to engage your audience better than before. Whether you need need a fractional Chief Marketing Officer or just a marketing audit, we can help you boost customer engagement.
We are not here to generate soft leads. We are here to generate passionate fans.
Are your applications running slowly? Are they not scaling as they should? Let us take a look. We will optimize your code.
Unit tests are great. With the popularity of test-driven development, today's developers all know that. However, properly optimized software applications require far more than testing tools and code-coverage metrics. True performance and scalability come from making the right decisions in the right places in your code.
Our consultants have a deep understanding of the inner workings of today's most popular and successful development and hosting frameworks. We know how they do what they do. We know why they do it. Drawing on this expertise, Arana can work to pinpoint bottlenecks and pain points in your applications. Sometimes, even small revisions can lead to tremendous gains in production application performance.
Have your own internal development teams? Call on us to help them improve their skills and learn to make their very own Awesome.
At Arana Software, we are dedicated and passionate members of the regional and national development communities. Every member of our team is involved in organizing local user groups, running large regional conferences, and speaking on diverse technology and business topics at events around the country. There are few things that we enjoy more than helping our peers and colleagues get even better at what they do!
Are you looking to migrate to the latest and greatest new platform for your application and freshen up your skills? Moving to the cloud and trying to understand new hosting paradigms? Simply hoping to improve your team's development practices, methodologies, and efficiency? We can help!
About Arana
Arana Software provides web application software consulting and development services that will help you improve efficiency and provide more business value through quality code. Our developers are skilled in working with you to create relevant designs and converting them into reliable and performant solutions that have been optimized for your unique business needs. Our team is also experienced in sharing that same knowledge with other developers, so that your team can autonomously provide the same value to your own clients.
Jay Harris founded Arana Software in 2008. As with many new businesses, our story begins with a humble side operation, running out of a small office in Jay's family home. As more clients engaged the firm and the projects kept coming in the door, it became clear that Jay should be dedicating his efforts to Arana full-time. Today, based out of our headquarters in beautiful Las Vegas, Nevada, we make awesome from locations across the country, and are proudly delivering leading-edge web solutions for clients across the globe.
Arana Leadership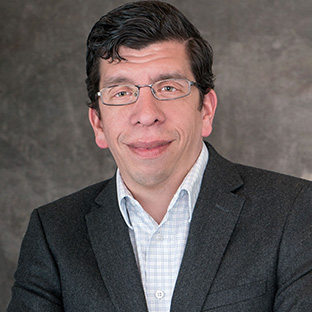 Jay is a software consultant, international speaker, and founder of Arana Software. He has been developing on the web since 1995. Through his collaboration and contributions to software development, he has been recognized as a Microsoft Regional Director, an ASPInsider, and as a seven-time Microsoft MVP. Recognizing that the bottleneck to great software is a developer's time, Jay focuses on frameworks, modules, tools, and practices that make developers stronger, fitter, happier, and more productive.